Toyota Corolla Hire India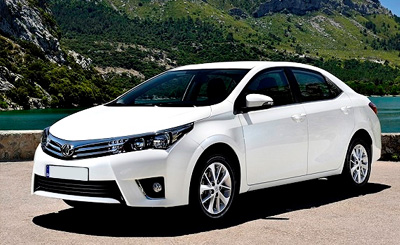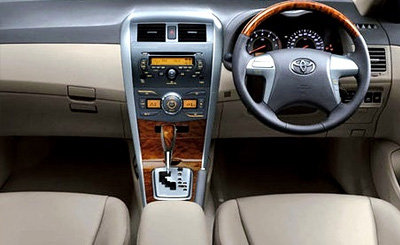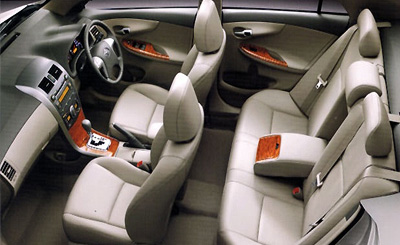 For many years Bus Van Booking has been providing Toyota Corolla on rent/hire in India. All through the years we have been gaining experience and improving our services delivery skills.
We have a fleet of Toyota Corolla for hire. These Corolla on rent are all brand new and very well maintained. We ensure that we have the best Corolla so that our customers can be very comfortable during their travel and also enjoy as much as possible. We do not comprise on quality and that is why we have top brand vehicles of TOYOTA. These are the best that can be found on the market so far. After customizing we add up many luxurious features that would make the passengers have a lifetime experience. They are driven with very able and competent drivers who are the best in their jobs.
We understand that travelling involves quite a lot of things. It takes a lot of preparation and dedication in order to make a journey successful. It is because of these many reasons that we have taken initiative to help our customers so that they can have an easy time planning for their journey. First of all, we ensure that we have a fleet that has allowance for different numbers like the Toyota Innova, Toyota Etios, Toyota Corolla Eltis, Toyota Fortuner, Toyota Corolla, Toyota Camry, Indigo, Mahindra Xylo, Mercedes E Class, Mercedes S Class, BMW 5 Series, BMW 6 series, BMW 7 Series.
We also offer other services such as accommodation, event booking as well as flight bookings. This way the Eltis will have an easier time planning for their travel as we shall take care of most of the issues involved. However, these services are not mandatory but are only served at the request of the customer. However, if there is anything else beside the services we offer that the customers would want done for them, we always encourage them to tell us and we shall definitely do it for them. Nothing is too hard for us since we are the experts in this industry. It is our responsibility to serve you and that we shall do in the best way possible.
Bus Van Booking fully understands the importance of keeping time. It is to this regard that we have taken it upon ourselves to ensure that we do not keep our customers waiting even for one minute longer. One can book with us through mail/sms/call at anytime of the day. We are very swift and we shall always arrive at the agreed time to serve you.
TRANSMISSION
Transmission 6-speed Manual Transmission 6-speed Manual Super CVT-i with 7-speed 6-speed Manual Super CVT-i with 7-speed
Transmiss Sequential Shiftmatic Transmission Sequential Shiftmatic
DIMENSIONS
• Overall Length x Width x Height 4540 mm x 1760 mm x 1480mm
• Wheelbase 2600 mm
• Tread: Front / Rear 1530 mm / 1535 mm
• Ground Clearance 175 mm
• Min. Turning Radius 5.3 m
• Fuel Tank Capacity 55 litres
• Boot Space 0.475 m³(475 litres)
ENGINE
• Type 2ZR-FE, Gasoline, 4 cylinder inline
• Valve Train 16 Valve, DOHC, Dual VVT-i(Dual Variable valve Timing-Intelligent)
• Displacement 1798 cm³ (cc)
• Fuel Supply System Electronic Fuel Ingection (EFI)
• Max. Output 103 kW @ 6400rpm / 140 PS @ 6400 rpm
• Max. Torque 173 Nm @ 4000 rpm / 17.6 kg-m @ 4000 rpm
FEATURES OF TOYOTA ELTIS ON RENT/HIRE INDIA
• Leather fabric upholstery
• Digital LCD (as per the availability)
• Head rest & neck rest
• Individual seat belts
• 6 Fully Reclining Seats
• 6 For Passenger & 1 For Driver
• Specious and comfortable seats
• Both AC & Non AC variant available
• Ample leg space
• Stereo system
• Icebox
• First Aid Box
• Ample space for luggage
• On top carrier
• Neat & clean seat covers and curtains
• Driver and cleaner in uniform
• Roaming mobile phone with driver